Past Screenings
True North: Science, Streets and Skating Rinks of Optimism
A documentary following the Minneapolis North High Polars from 2013 when the team was last place in the city, and Minneapolis Public Schools tried to shut down the school because of a 35% grad rate.  The new head coach, Larry McKenzie, invited Jane Barrash to come on board as the vision, focus, and mindset development coach. Jane's background in peak performance, brain/mind capacity, and self-development helped deliver a confidence and competence that opened new dimensions of potential and positivity – not only on the court and in the classroom, but on the ice as well!
The first season the team went from worst to state champions, and from a 35% grad rate to 95%, repeated in year 4. Jane moved on from North High but stayed connected with many Polars and also worked with a few new Polars in the summers. True North covers 8 years, with an uplifting 'Where are they now?' and an engaging look into one Northside family (pillars of the school and community) as their youngest matures from a 7th grader to a senior and captain of the 2021-22 Polars who came this close to another state championship. True North is about creating a new universe of possibility from the inside out.
11 min preview created for Mpls-NAACP Sept 2022 gala (does not include skating show footage)
9 min preview from first half of the film (includes skating show footage)
Full film (52 mins)
"Inspirational – many thanks"
"Feels like an opportunity ladder 🙂"
"Great job! I saw the early preview and love all of the updates and messages. It's very inspiring."
"Tyler Johnson and Antoine Winfield Jr were MN Gophers football players who went on to do well. Really excellent football players."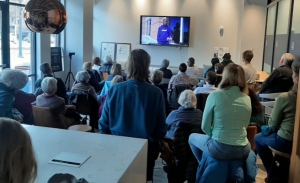 "Great doc! Thank you for spreading positivity and a hopeful approach to life"
"Very inspiring. Would have liked to see more of what the Discovery of Self content is. Perhaps less skating?"
"This philosophy – think you can do something, imagine yourself doing it, breathing, etc those are all great skills for everyone to learn. The film really shows an example and great program."
"Have you talked to MSP Film Society about screening your movie at the upcoming film festival?"
"Community is everybody helping somebody"
"Good work Ms Jane! Lots of hard work all paid off. I love hearing you talk and explain your vision. Thanks."
"I appreciate that this work continues to find its way into education settings. I am an artist-educator who works in a public charter school that offers tiered programming for middle and high school students with ASD. Optimism is key, hope and working for change are too! Thank you for the inspirational and fun film!"
Thank you for putting so much possibility into the lives of others. Kudos!! I couldn't understand/hear some of the commentary. I would have liked to hear the voices I missed. It would have been great to show Jordan's work."
"Deeply affecting to see people acting outside of prior limited thinking of what's possible, especially in groups e.g. skating show"
"This was very uplifting. So wonderful to see young people exploring their potentials in such a positive way"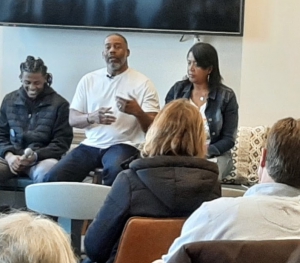 "We need more of this as general knowledge. How does this differ from (or agree with) schools such as Lake Country, an elementary that knows kids need something different than public education?" 
"It was such an exceptional event, to get to know that family's work and experiences in such a personal and inspiring way. And to know they've been influenced by Jane's work is cool 😀"
"Loved it. Conscious mind
Change your thoughts
Change your mind
Change your behavior
Breathe, breathing helps to clear/prepare your thoughts
"It was a wonderful experience and I'm excited about what's been created."
 May, 2 2022  The Capri Theater

Sample comments from this  first screening (we asked for anonymous feedback so viewers could write freely). We asked also for suggested tweaks and incorporated a couple into the post-screening final draft.
True North Viewer Comments


"I would love to spread the word about this VERY inspiring movie. Would love to see it made more accessible. Loved it!!!"
Couldn't stop smiling.
Feel so optimistic
If only more youth and adults could look in this direction
"GREAT JOB!!! Inspiring stories all around."
"Well done!"
"Very nice – liked the current status 2022. Great music. Ms Jane is great! I think all H.S. and Jr HS should watch this. Positive energy! Nice panel" [Q & A followed the film]
"Love the messages. Very inspiring!"
"Congratulations! It's amazing to see how you were able to make such complex theories comprehensible – a practical experience. Lots of energy and heart in the film."
"I loved it! It was entertaining.""Very powerful how something so simple can make a huge difference. I would love to see how this works for younger children. I am trying to do this with my son. Would be interested to access this info at home."
"Inspiring! Thanks so much – it is a great film and an amazing group of people! Willie in the Q&A was so amazing talking about the state BB loss. Can any of that be added to the film?"
"LOVED IT!! Loved: the stories following the kids over time, the skating show – so heartwarming, the impact, can you do/sell training via series on Zoom?"
"Coach McKenzie is an amazing human being. I'm so proud of his standards. I pray that more educators follow his lead. Wilson family: Thank you so much for opening up your home to this project Edo: What an incredible story. Hope he writes his journey Jane: Discovery of Self needs to be required class for ALL HS students."

"The subject of the film "optimism" and power of positive thinking is excellent. Very well demonstrated."
"Wonderful film! I hope it gets some widespread distribution."
"The film is very good and well done, I love how you added the questions on the screen and the updates. Congratulations!" [This person had seen an earlier version]
"A great introduction to very powerful concepts. I would love to see another production introducing the concepts more specifically. Basically, a how-to, instructional video."
"I'm so glad I saw the film and enjoyed it very much. There were times I had a huge grin on my face."
"So so so so so wonderful. Love it. Light ahead to all the people in it. HEART OPENING! Thank You for sharing it. It's really good. It's GENUINE GOOD WORKS."
"Amazing documentary! Congratulations. Very fun to watch! A cool story and very authentic."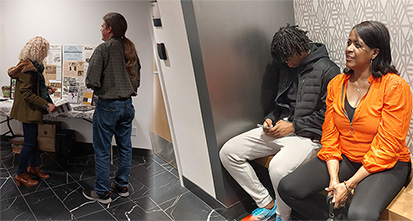 NAACP-MPLS hosted screenings August/Oct 2022

Q&A Clips (1.5 min) with Jane Barrash and Odell and Cindy Wilson – digitized and modernized for a new effect. You definitely get a sense of how Cindy Wilson – leading NAACP in Minneapolis – shows up and that systems change is a priority.
Sample comments: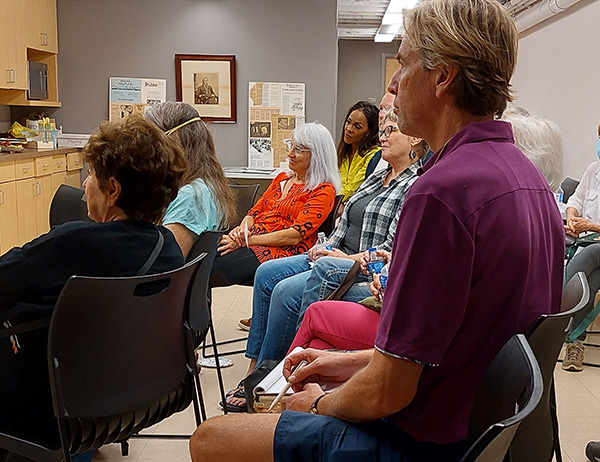 "Awesome evening. This video is truly touching. I'm so glad these young men were able to apply the concepts and techniques learned to their daily lives. Great job. You turned their negatives into positives. I love that.. Very impressive. This is a great film. Congratulations! All schools should learn and implement what you bring."  Norma Anderson, Treasurer, NAACP-Mpls
"I was excited by the story when Jane told me about it but seeing the movie moved me at a whole different level. Bravo! Quite an inspiring accomplishment – changing the lives of these young men who went on to change a whole school! The Discovery of Self program should be in all schools and I want to help make that happen! Our small discussion group following the film was stimulating, important and fun – really great to meet people I otherwise would likely not have met let alone engaged with on that level. Thank you!" Cecily Davis, Republican candidate for 5th Congressional District
"Excellent movie. Loved your short talk after and would love to learn more." Ryan Nelson
"Loved the movie – loved the kids and nice to see part of the process to see how the creation of a new vision created the end result." Mary Disch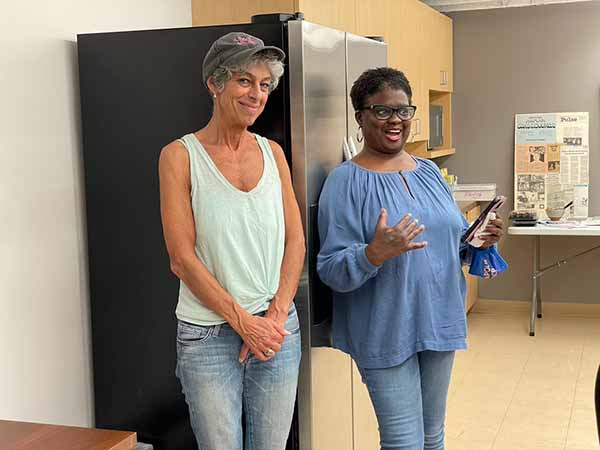 Jane Barrash, Continuum Center Executive Director and Norma Anderson, NAACP-Mpls treasurer
"I thought the movie was inspiring. Teaching young adults about imagining and creating a new reality was/is important and is a message that needs to be spread." Brad Ireland
"I have seen True North more than once because that's how much I love it. Super well done and inspiring. Goes with all my values of supporting people to create miracles in their lives and train their brain and body to excel. Jane, with precise, grounded and teachable access, has taken all that to a perfected level." Josine Peters
"The film was extraordinary. I love how you document the historical importance of how they were able to progress over the years, and see their transitions and how they matured. The film itself was very well done, well structured, the pace was good, brought the audience into the personalities of the young people, the story, and how it was life changing." Walter Griffin
"This is an important film to show how the young men matured over the years and that from the start you could see their attention span change while listening to Ms Jane talking about quantum physics and the different ways we can change our mindset and emotional energy to influence outcomes. I then paid attention on how they went from worst to winners in athletics and academics – and even in a skating show! Continuum Center is needed in our schools and communities and maybe it could help our parents parent to get our youth back on track with life issues." Kriss Burrell – Academic Dean, Mpls North High School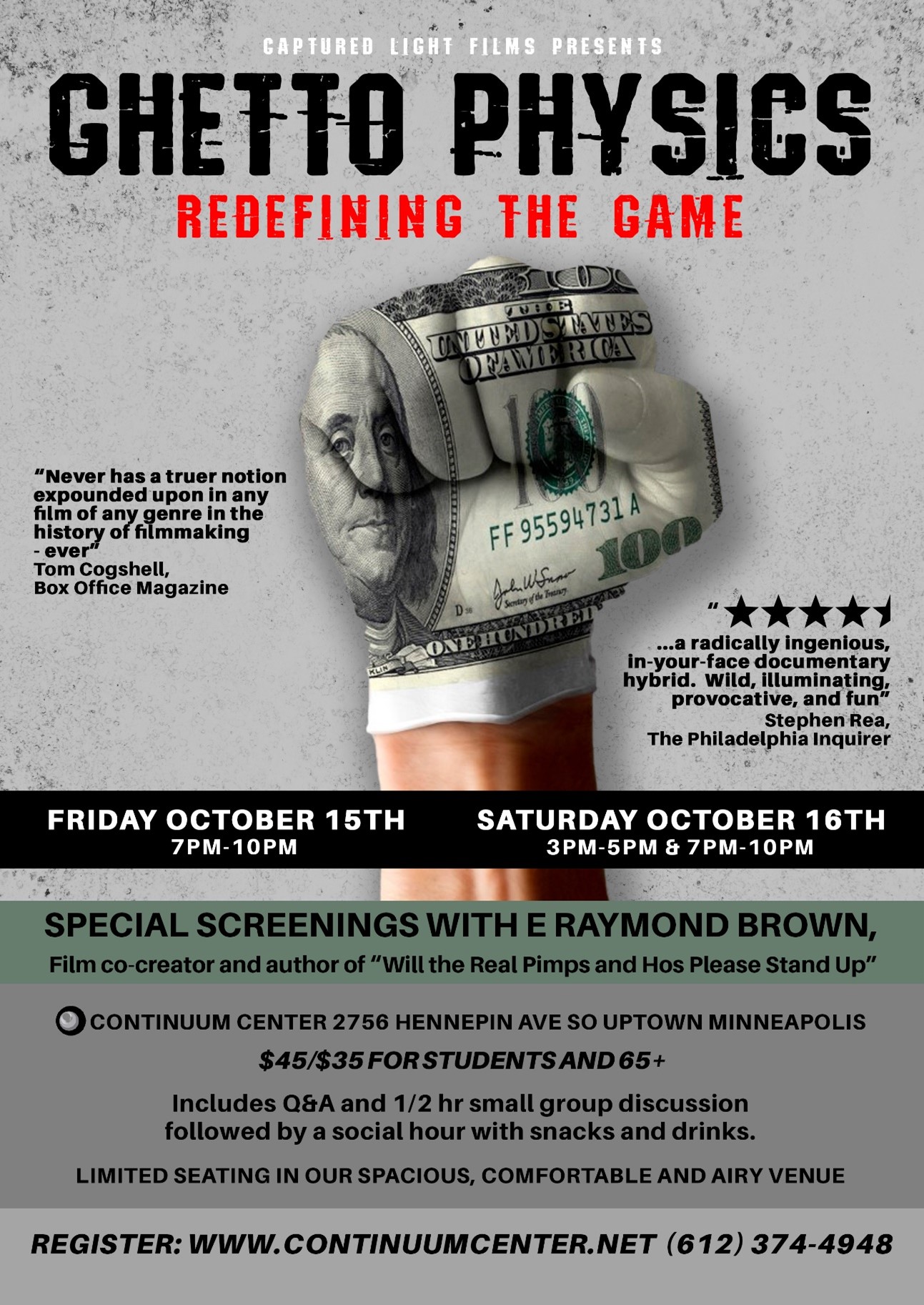 Ghetto Physics is an exploration of the ages-old archetypes that keep humanity trapped in games of power, making real the illusions of us against them. Whether it's the corner office or the street corner, the game is the same; the way out is through a quantum lens and the discipline to create a better reality.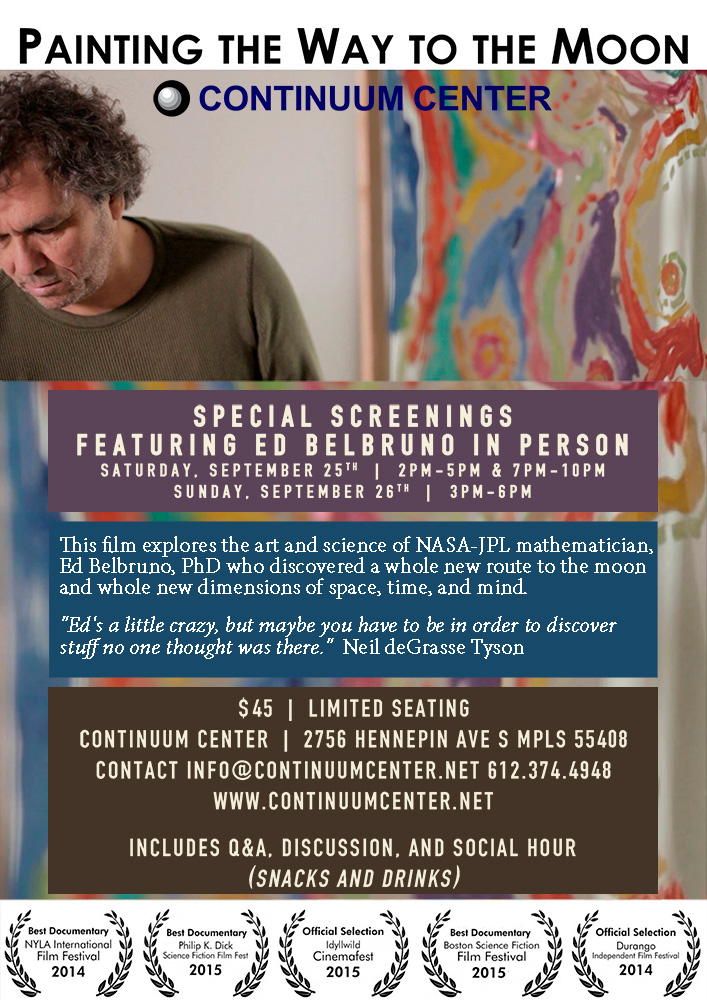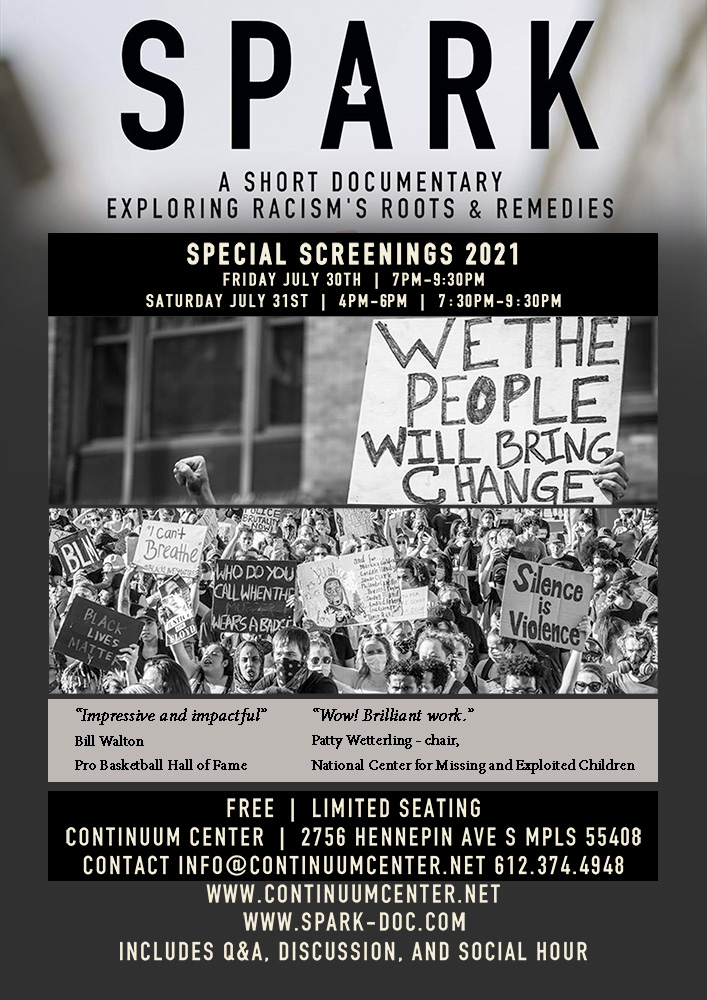 Sample Past Events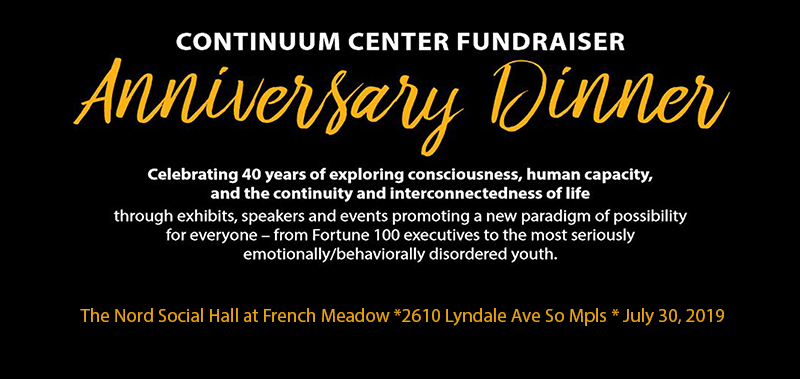 Breaking the Ice 2017